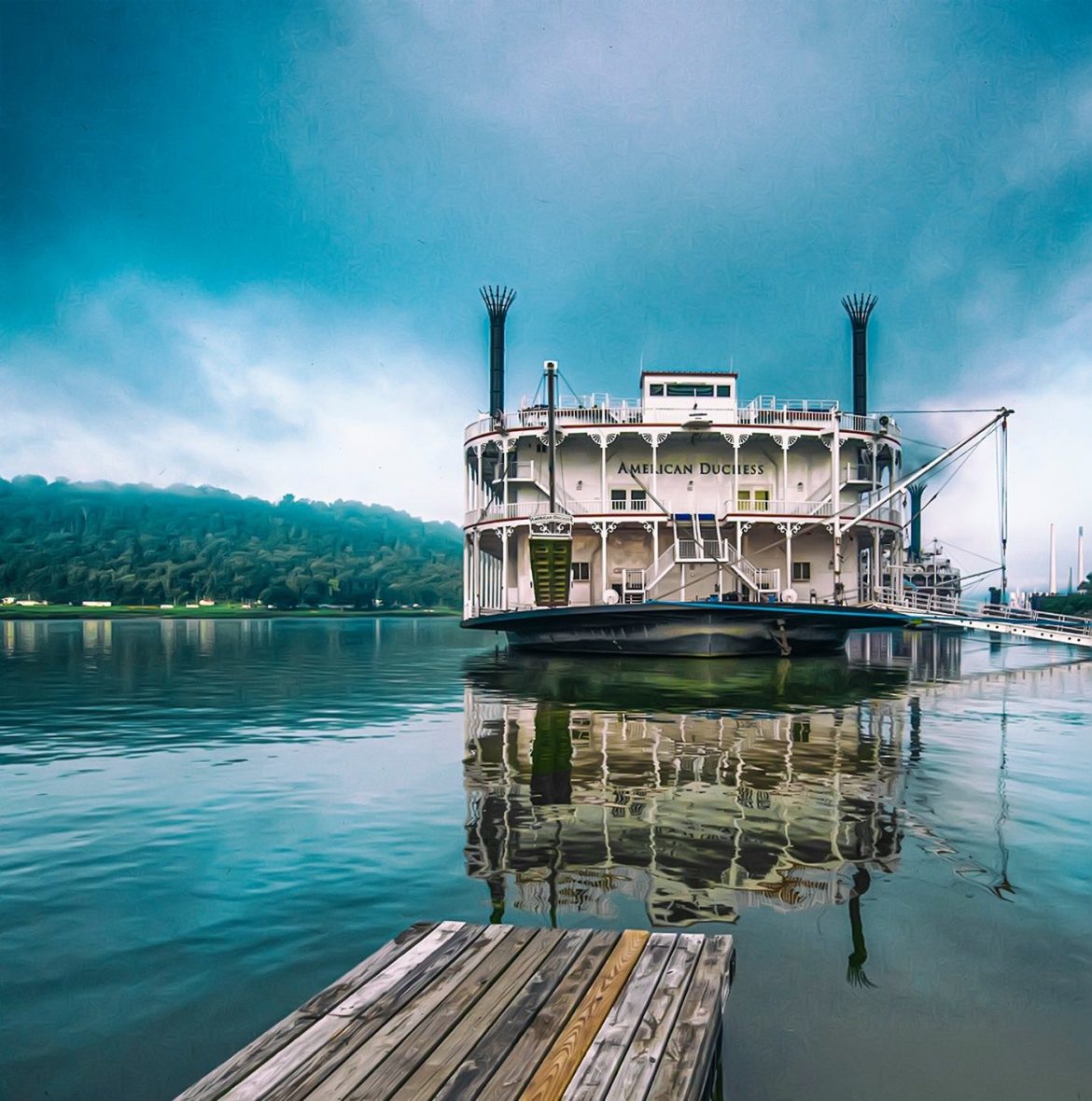 American Queen Voyages (formerly American Queen Steamboat Co.) returns to the shores of the Ohio River! From May to November in 2022, residents and visitors alike will be able to enjoy the sights of the three magnificent steamboats: American Countess, American Duchess, and the mighty American Queen. The recent name change to American Queen Voyages stemmed from the company's expansion to lake and ocean cruising along with their traditional river cruising.
Steamboat travel has played a vital role in the development of the city of Madison.  Madison's position right along the Ohio River and its central location between the metro areas of Louisville and Cincinnati made it an ideal trading post and stopping point during shipments. These factors combined to result in the city's flourishing growth: back in 1850, Madison was the third-largest city in Indiana, and it was also among the 100 largest cities in the United States. Flash forward to today, and Madison has still retained its charm and continues to captivate the nation; we were recently ranked fourth in the top 100 places to visit in the Midwest! Locals and tourists both look forward to the return of the American Queen Voyage steamboats to Madison's shores every year. Now that you've brushed up on your steamboat and Madison history, grab your camera, good walking shoes, and a friend and head on down to the riverfront!
For details of the specific dates and ship, head over to our events page. Plan to take a stroll down the riverfront to marvel at the beauty and history that the steamboat represents to our river town!