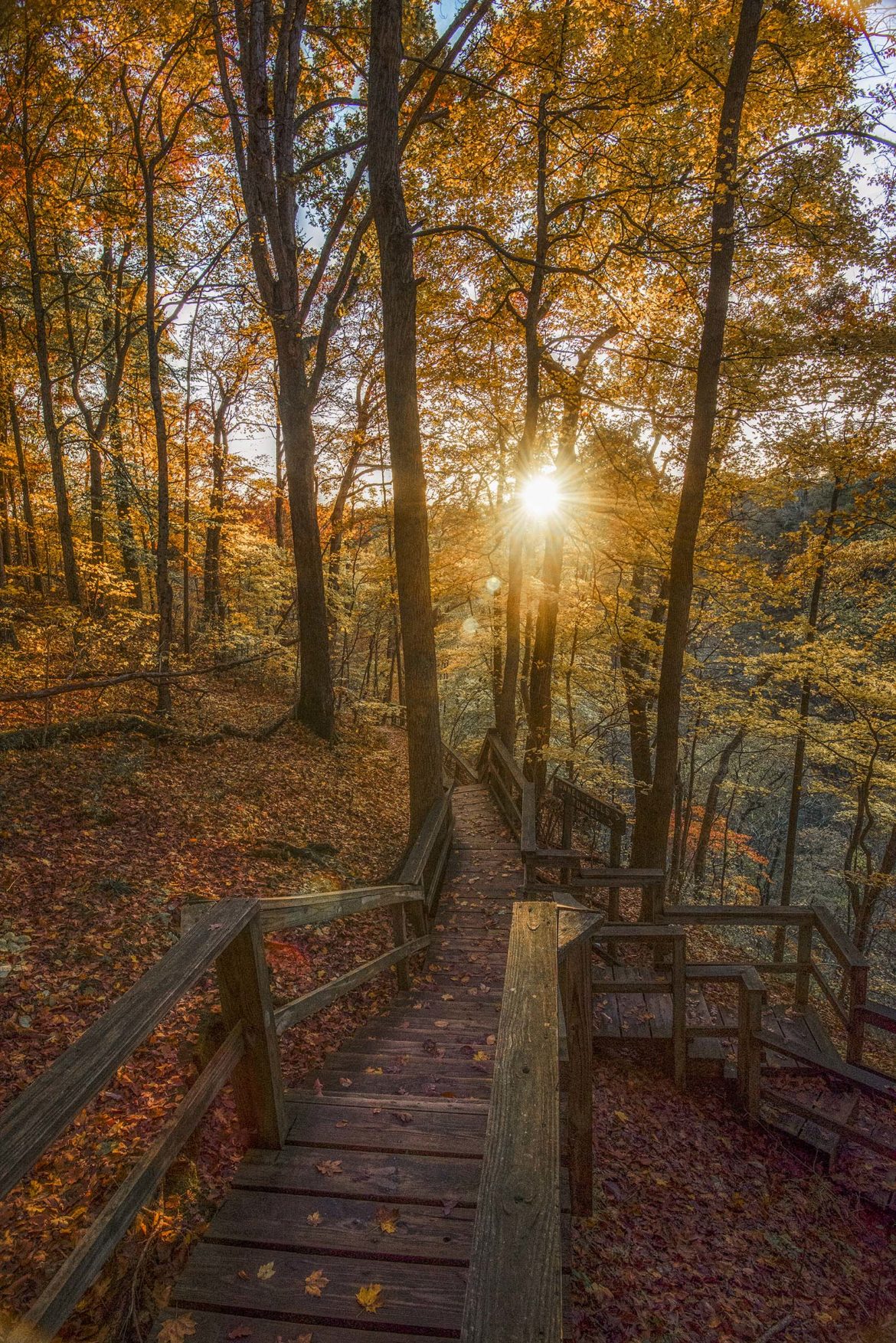 Perfect locations to see and experience the beauty of fall abound around Madison, Indiana. Start the weekend with a cozy room at one of the many hotels, guest houses, cabins or beds & breakfasts. Then leisurely spend your day walking along the riverfront taking in the beautiful scenery of falls colors set against the backdrop of the Ohio River. To stretch your legs a little more head to nearby Clifty Falls State Park.
One of the best places in southern Indiana to see the changing fall colors is the fire tower located on Trail #1 at Clifty Falls State Park. Trail #1 is easy to access from the Clifty Falls Nature Center and is a moderate walk downhill to the fire tower. Once you have ascended the steps you are greeted by a large observation deck which offers panoramic views of Clifty Falls gorge and the Ohio River area. Retrace your steps back to your vehicle or use the Clifty Falls State Park map to help you decide what trails you'd like to take next.
Another good location to see fall beauty is near Clifty Falls State Park's North Gate. Secure your vehicle in the north parking lot, walk towards the large pavilion, and you will see Trail #7. This trail is a relatively moderate hike that includes several vistas of Little Clifty Creek as well as Clifty Falls and Little Clifty Falls.
When you decide to grab a bite to eat try one of several restaurants in downtown Madison as well as plenty of cafés and sweet shops. For more information on visiting Madison, Indiana go to VisitMadison.org or call 1-800-559-2956.