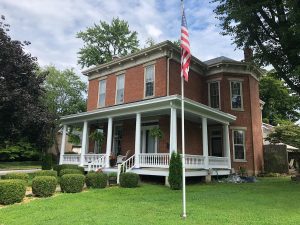 934 W. Main Street

,

Madison
The Historic Maddox House is owned by the former president of the South Carolina Bed and Breakfast Association and a retired Air Force Fighter Pilot. Once you arrive and walk up a few steps standing on the wraparound front porch facing historic Madison Main Street your senses will be heightened knowing that this home was built during the Civil War in 1863. We hope you enjoy the original windows, the original trim and the original architecture. Welcome to this piece of history.
Guests may use the beautiful relaxing front porch facing historic downtown Madison's main street.
Once guests enter their apartment they will have full access to the entire private apartment.
Free Wi-Fi and many more amenities