American Countess Docking in Madison!

American Countess Docking in Madison!
Wed May 11 @ 8:00 am

-

Thu May 12 @ 5:00 pm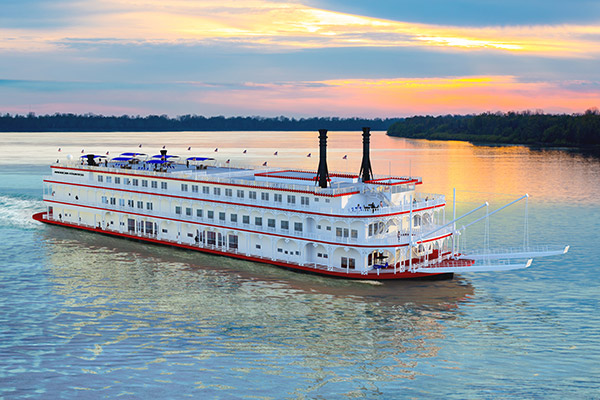 Take a stroll on Madison, Indiana's beautiful riverfront and enjoy the sights of the American Countess Steamboat docked on our shores. The boat will be docked all day and will depart at 5pm on 5/12/2022.
(No public access)
Built from an existing hull, the American Countess underwent significant reconstruction, including lengthening the boat by 60 feet. The paddle-wheeler boasts 4 decks, including a sun deck, cabins with modern design, and all of the features guests have come to expect on other American Queen Voyage cruises.