Hinkle's Christmas Ornament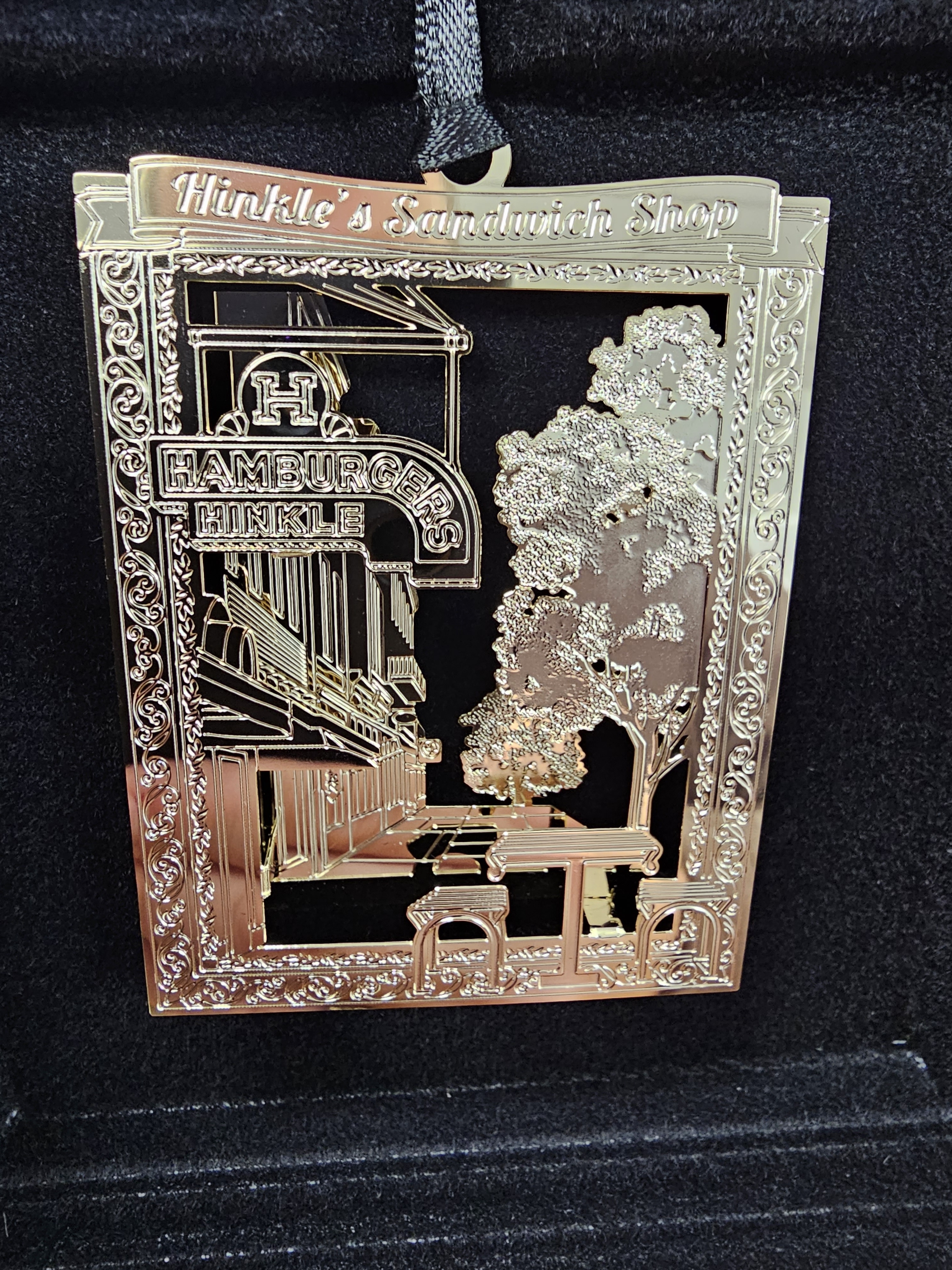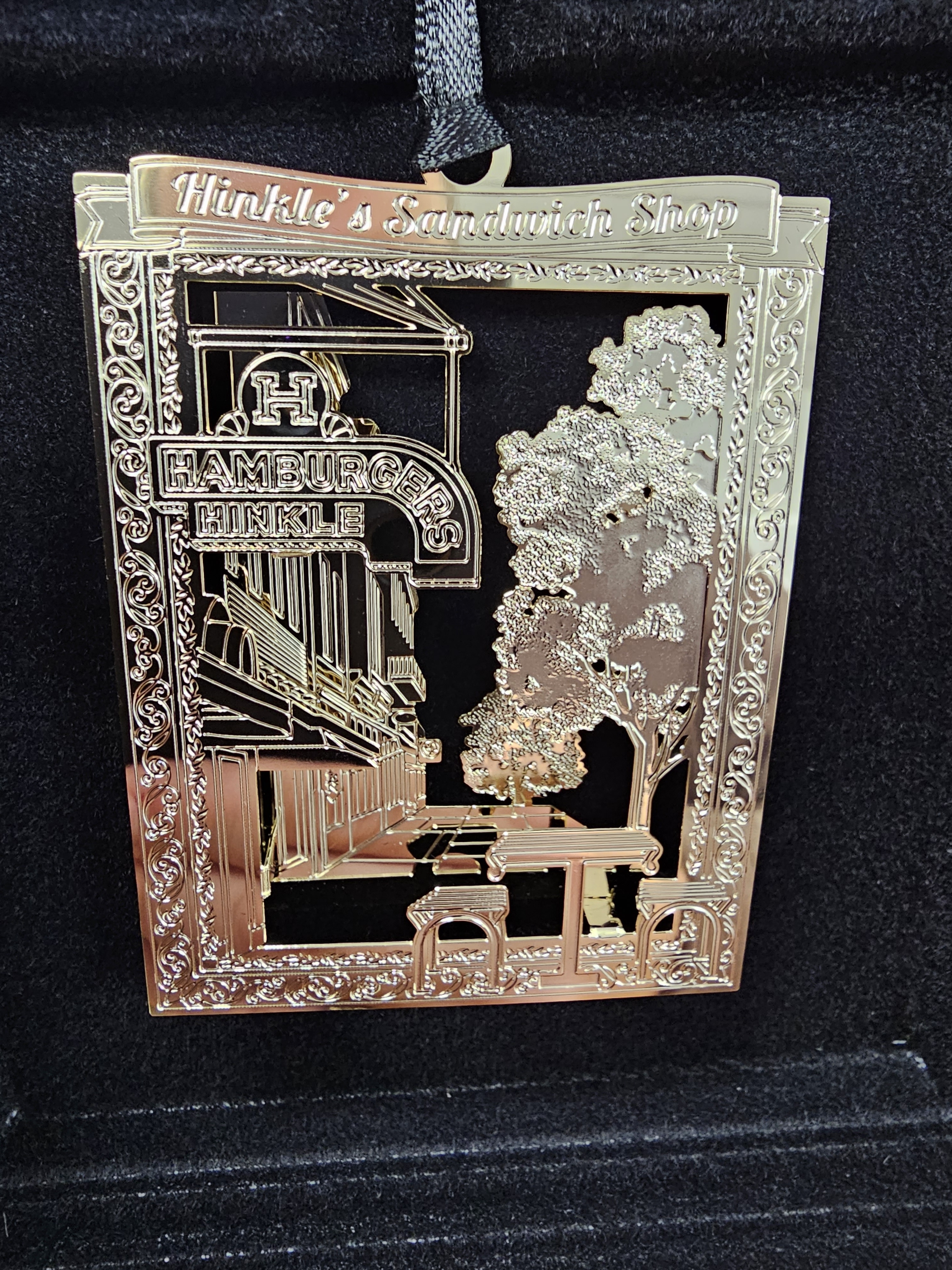 A one-time price of
$27.00
will be added to your order.
*A one-time handling fee of $2.00 will be added to your shipping total at checkout.
What would look great on your Christmas tree? This beautiful gold-plated ornament honoring Hinkle's 90th Anniversary! All proceeds from the sale of this ornament support Christmas events in Merry Madison, Indiana.
.
Limited ornaments available. If out of stock check the City of Madison 812-265-8300.