Are you craving an outdoor adventure?
Make Madison your next destination! Located along the Historic Ohio River Scenic Byway between Louisville, KY & Cincinnati, OH, the rolling hills, limestone bluffs and small towns in southern Indiana offer a great opportunity to explore. Follow the trail of John Hunt Morgan, Chief White Eye or Michigan Road (the first road commissioned by the state in 1826). Explore the hills and valleys of southern Indiana.
Clifty Falls State Park is a must-see destination for all hiking and nature lovers! With over ten trails, magnificent waterfalls, and breath-taking views to experience, you'll leave feeling refreshed and ready to plan your next trip back!
The adventure doesn't stop there: be sure to check out our other trails located throughout Jefferson County! Heritage Trail and Hatcher Hill Trail are ideal for running, walking, hiking, and biking! Pick up a walking tour guide and enjoy the outdoors as you explore!
Hanover College is just a couple of miles from downtown Madison. This lovely campus has three miles of hiking trails winding through the college's 650 acres. Find your way to "The Point" for one of the best views of the Ohio River Valley – don't forget your camera. Pack a hammock and hang out at the Point: there are several tree lines.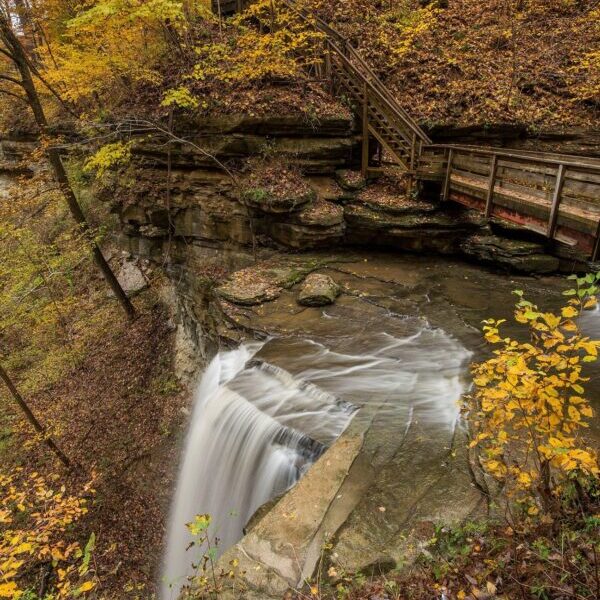 GET INSPIRED!
Watch this Outdoor Adventure itinerary featuring Clifty Falls State Park and Clifty Inn >
Featured on Great Day Live Hometown Proud Madison segment.