Step-On Guide Service (Pre-Arrangement Required)
Visit Madison can also arrange a step-on guide for your group. A qualified tour guide will board your motor coach and give an informative tour, mentioning points of interest, shopping, museum information, etc. This tour usually takes 60 minutes and can be customized depending on the interest of the group (for example: architecture, history, etc.). The cost of a 1 hour tour is $60.00 and is an excellent way to learn about Madison. A half hour tour is available for $45. Step-on guides are also available for an entire day (call for pricing).
Tour Guide(Pre-Arrangements Required)
Visit Madison has several talented tour guides who can help escort your group for a day or more. We are happy to make arrangements with a tour guide to help facilitate your tour. Rates vary according to the needs and size of your group. Guides are available for any length of time. Customized tours are priced individually depending on the tour.
Lectures Or Talks On Madison (Pre-Arrangements Required)
Visit Madison can also arrange special presentations on several topics including architecture, the town's role in the Civil War, the Underground Railroad, winemaking, etc. Fees vary.
Madison Trolley Tours
Two trolleys are available for one hour narrated tours highlighting Madison's attractions and history. Call for details.
Carriage And Wagon Rides
Broomtail Carriage offers private carriage rides for up to 6 passengers. If your group is larger, you might want to consider their wagons. Two wagons are available, and each wagon will
accommodate about 20 adults. Carriage rides around $35 for ½ hour ride. Wagon rental $250 for a two-hour tour, minimum 20, maximum 40 adults.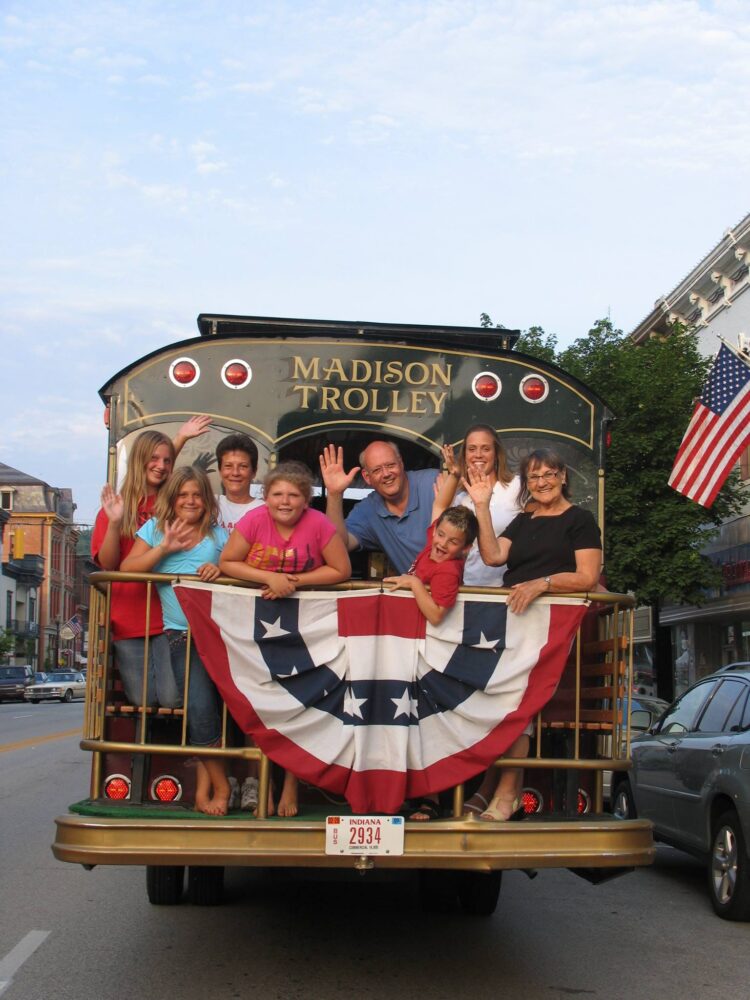 Group Tour Options
Two Award Winning Wineries
The Thomas Family Winery – A converted 1850's stable and carriage house is the setting for this family operated winery. Enjoy handcrafted, traditional wines and old-world cider made on site. Wine tasting and tours are available.
Lanthier Winery – Located a block from the Ohio River in the heart of our historic district, this winery specializes in rare country wines and fine traditional wines. Wine tasting and tours are available.
Two Top-Rated Breweries
Mad Paddle Brewstillery – A former feed store/mill was transformed into this destination brewery.  Featuring 12 taps, locally brewed unique craft beer, and guest taps. Great atmosphere for groups and an outdoor patio.
New Madison Brewing Company – Located on Madison's Hilltop, this brewery pays homage to Madison's rich history in brewing with exceptional craft beer.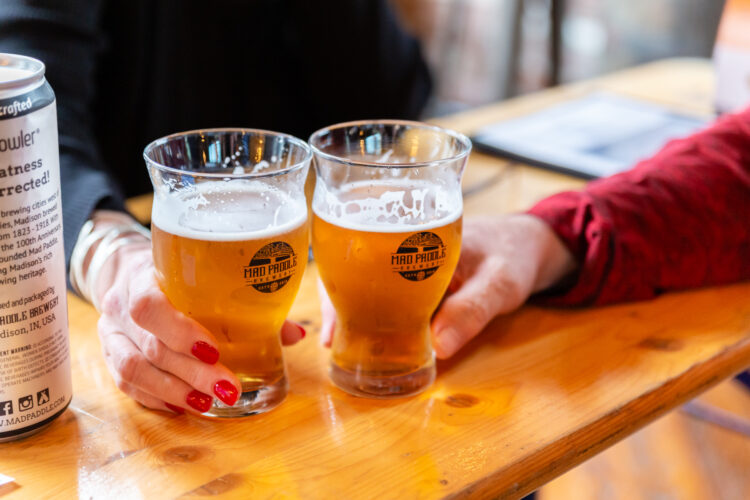 Attractions
Clifty Falls State Park – This 1300-acre state park features a newly renovated Inn with conference facilities and an indoor pool. Other attractions include four waterfalls, scenic hiking trails, a nature center, and an outdoor pool.
Three National Historic Landmarks & 133 Blocks listed on National Register of Historic Places
Historic Eleutherian College – A National designated site on the Underground Railroad, and the first school in Indiana to offer a college level education regardless of race or gender.
Lanier Mansion – A restored 1844 Greek Revival, which belonged to JFD Lanier, one of Indiana's most influential citizens. It is referred to as the "Crown Jewell" of Madison's Historic District.
Heritage Sites
Madison offers an assortment of 19th century buildings to visit, including a horse and buggy doctor's office and hospital, restored Railroad station, tavern house, restored saddletree factory, world-renowned architect's home, and Heritage Center.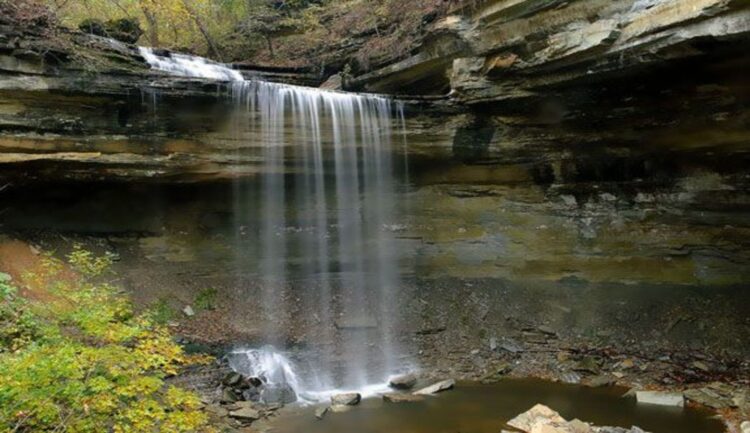 Shopping
Explore our downtown shopping district and discover dozens of specialty shops, antique malls and eating establishments located in century old buildings. All locally owned and operated, franchise-free by happenstance.
Accommodations
We offer a wide variety of hotels/motels, guest houses, bed & breakfasts, and inns for your selection. Most offer group discounts, driver or guide comps and bus parking for your convenience.
Group Friendly Events
Madison in Bloom – Spring Garden Tour (Biennial Years in June – Next event 2022)
Madison Ribberfest BBQ & Blues
Madison Chautauqua Festival of Art (Every last weekend in September)
Madison Airport Airshow (Chautauqua weekend – Last Saturday in September)
Tri- Kappa Tour of Homes – Fall Home Tour (Biennial Even Years in October)
Nights Before Christmas Candlelight Tour of Homes (Weekend of Thanksgiving and 1st weekend of December)