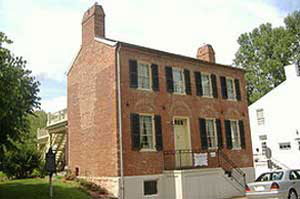 217 West Second St.

,

Madison
The house, built circa 1815,  is the first two-story brick inn & tavern in Madison.  It is the birth place of the Indiana Grand Lodge of Freemasons in 1818.
Open Apr 15-Oct | Tours by chance, call 812-599-8327 for more info.
Occasionally this site will not be open to the public during selected tour hours to accommodate pre-scheduled group tours. Please call ahead.
$5.00 couple; $3.00 single; students and Masons with I.D. no charge.