Dale Rogers Public Art 'Flight' Collection at Bicentennial Park

Dale Rogers Public Art 'Flight' Collection at Bicentennial Park
Fri March 24

-

Fri October 20

Free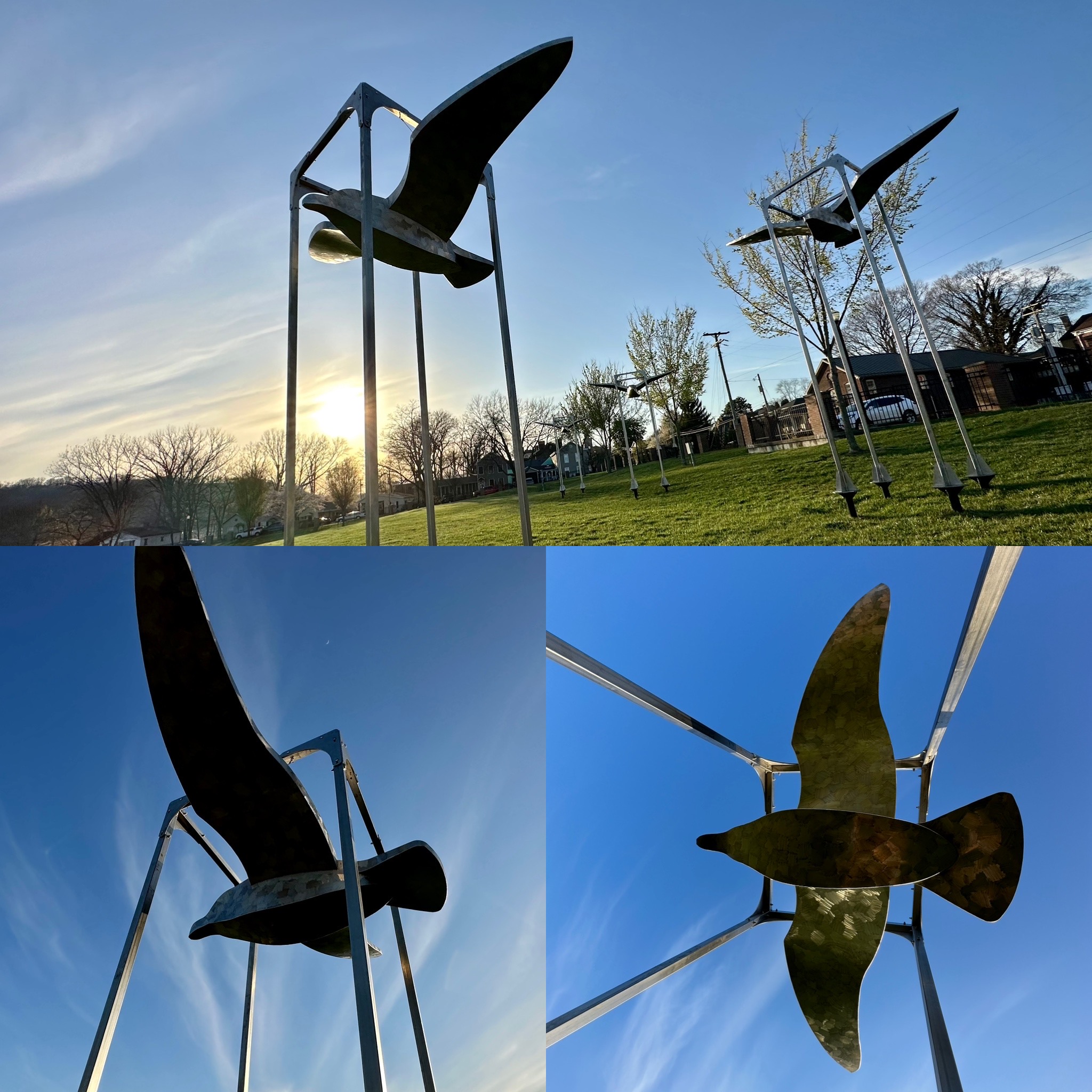 Madison's Cultural District will boast a traveling public art exhibit from award-winning metal sculptor & artist, Dale Rogers. Nine large birds will nest at Bicentennial Park from March 24th to late October before they migrate to their next visiting home. Whilst walking the riverfront or enjoying one of Madison's many festivals and events at the park, make sure you marvel at the artistry and scale of this flock of birds known as Flight.
The "Flight" collection will consist of 9 large steel bird structures, each weighing over 200 lbs. each, with 12-foot wing spans.
Presented by the Madison Area Arts Alliance, City of Madison and Visit Madison, Inc. and sponsored by many generous donors.
In collaboration with Madison Consolidated Schools, one of Dale Rogers Flight masterpieces, named The Bird Man, will permanently reside at the new development on the hilltop, The Sunrise Crossing Shoppes on Historic Michigan Road.