Madison's St. Patrick's Party Week

Madison's St. Patrick's Party Week
March 11, 2024

-

March 17, 2024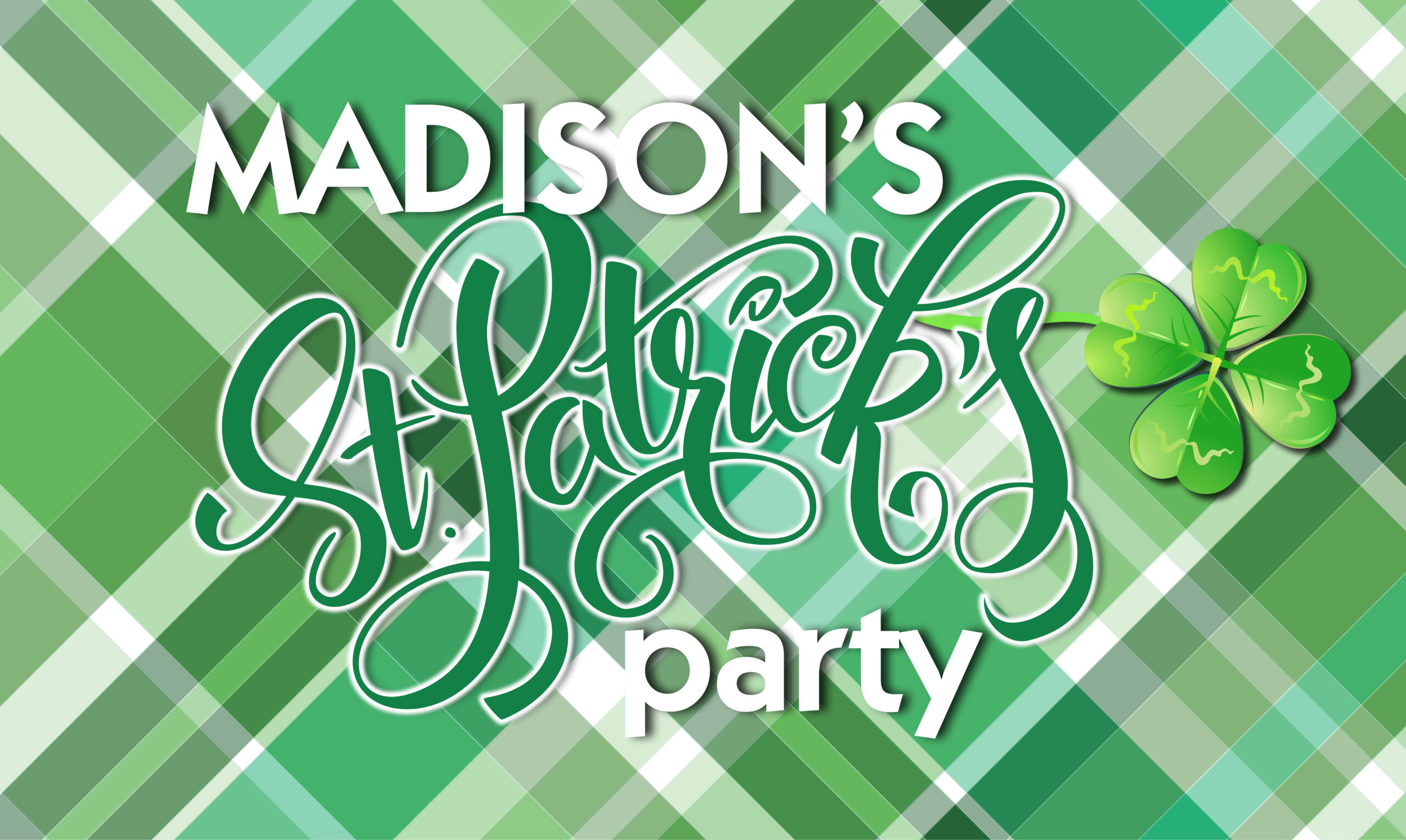 Madison's St. Patrick's Party Week | March 11 – 17, 2024
Kick-Off Celebrating St. Paddy's Week with these special events!
Saturday – Madison Performing Arts Presents na Skylark Trio         
Enjoy ancient traditional Celtic music from Central-Kentucky based trio. This rich beauty of music will be shared through voice, Irish harp, Irish uilleann pipes, Irish fiddle, Irish whistles, flutes, Irish bodhran, and a little Appalachian mountain dulcimer for good measure. FREE. For more info call 812-265-3225. 3PM First Baptist Church –  416 Vine St.
Sunday – St. Michael's Church Open House and OVCS Sunday Tea presented by Historic Madison, Inc.    
Enjoy a selection of Irish teas served alongside classic tea time snacks. Open to the Public, no charge but donations are appreciated. Come enjoy the historic space, learn a little history of the buidling, enjoy teas and Celtic music featuring Dr. Jonathan Stanley and Ragged Arse Tinkers. All ages welcome. For more info, please call 812-265-2967. St. Michael Archangel 521 E 3rd St.  2-4PM
Wednesday – OVCS Movie Night at The Ohio Theatre featuring "Waking Ned Devine", presented by Steinhardt Heating & Air Conditioning
Enjoy this 1998 comedy. When best friends Jackie O'Shea and Michael O'Sullivan discover someone in their small Irish village has won the lottery, they immediately set off to see if the winner is in a sharing mood. Ned Devine dies of shock and fellow townfolk attempt to claim the prize. Free to public, donations at the door. 6:30PM doors open, 7PM start. Adult beverages are regular snacks available. Movie proceeds to benefit Madison Ulster Project. For more info, please call 812-273-3755! Ohio Theatre – 105 E. Main Street
Thursday – Taste of Ireland Trolley Crawl brought to you by Visit Madison, Inc., The Madison Trolley, and OVCS
Madison salutes its Irish heritage with an evening of downtown entertainment in classic "pub crawl" form! "A Taste of Ireland" passport, Irish dishes at local restaurants, dancers, and more. Trolley Crawl 6pm – 9pm – Continuous Rides & Pickups. $40 per person LIMITED TICKETS. For info, tickets, call 812-265-2956 >
***Book your Trolley Crawl night at Plass Place and get it free with the weekend stay!***
St Patrick's Days (3/16 & 3/17) Also check local establishments for St. Patrick's events!
www.VisitMadison.org/events and Follow us on Facebook
Brought to you by:
Ohio Valley Celtic Society
The Thomas Family Winery
Historic Madison, Inc. | Saint Michael Archangel
The Madison Trolley
Ohio Theatre
The Madison Ulster Project
Visit Madison, Inc.