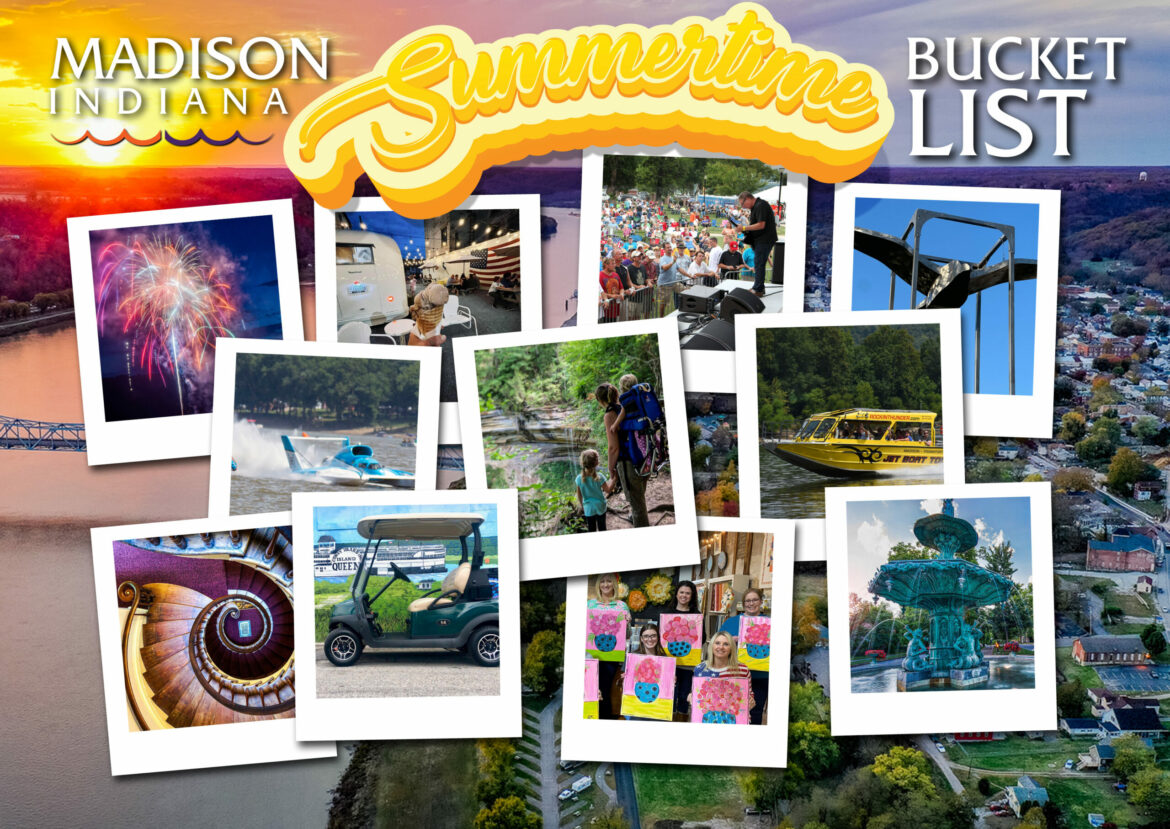 Madison Summertime Bucket List | How many items can you check off your list this summer?
Welcome to the ultimate Madison summertime bucket list!
Plan for sunny days ahead with this Madison Summertime Bucket List. If you love music, history, art, festivals, outdoors or just want to take a relaxing walk on the riverfront this is the place AND list for you. Take a trip to Madison this summer and experience all we have to offer and more!
Treat Yourself to Ice Cream!
The hardest part might be deciding where to go. Sallie's Small Batch Ice Creams is voted one of Indiana's Top – handmade and bountiful flavors. You'll also find The Red Peppermint and Scoops Ice Cream Shoppe on Main Street, and Chillbilly Treats on the riverfront – either way, add a stop at one of these for a sweet treat!
Pull up a Chair for an Outdoor Movie!
Mayor's Movies in the Park at Bicentennial Park features a monthly line-up suitable for all ages. Bring your own chairs or blankets, enjoy food trucks and more. Movies are free and start at 8 pm at Bicentennial Park. See August's movie feature here. Subscribe to our calendar for more.
Go to an Art Exhibit
Madison is one of 12 Indiana Cultural Districts and boasts so many assets; from the architecture, public art, galleries, murals and more. This summer Madison proudly hosts a traveling public art exhibit from award-winning metal sculptor Dale Rogers. Enjoy this stunning exhibit at Bicentennial Park as the glistening Ohio River provides a backdrop for this flock of 9 stainless steel birds, each weighing over 200 lbs. with wing spans of 12 feet each. On your visit, marvel at the artistry and scale of this flock of birds known as Flight.
Make sure to take a selfie in front of the Kindness Mural on Mulberry Street. For a complete arts and mural itinerary click here.
Imagine Yourself in 1850s to 1980s Fashion
Jefferson County Historical Society presents the second Art of the Dress Exhibit. Enjoy imagining yourself in dresses and accessories in a variety of fabrics and styles from the Artistry of Early Dressmaking in the 1850s to 1980s. This exhibit is included in regular admission ($5) to the History Center from May 1 to Aug 31.
Get Fresh Produce and More at Indiana's Oldest Farmers Market
The perfect time to do your shopping is at the Madison Farmers Market. Offering a producer-only market with local produce, meat, eggs, and artisan goods. Find music at the market twice monthly, and prepared food vendors too. Open year round at the Broadway Fountain.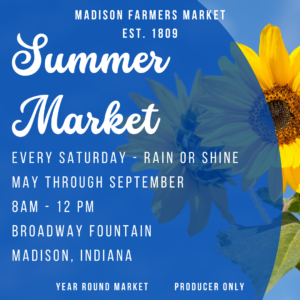 Spend the Day Getting Lost in the Hunt.
Enjoy antiques and collectibles? Madison boasts several antique malls that are filled with the perfect finds! Start your day off early on the west-side exploring Lumber Mill Antique Mall boasting three floors brimming of antiques and more. Stop down the street at the RiverWest Antique Mall full of fun finds. Make your way to Main Street for Pennilane Antiques, Gold-N-Treasures, and the Village Peddler. You are sure to take home some treasures.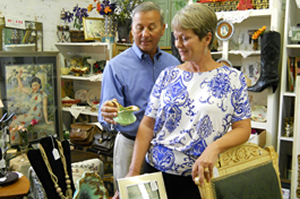 Go on an Epic Weekend Hike!
Clifty Falls State Park is full of beautiful views, scenic waterfalls, and fun hikes! Take the Four Falls Challenge or join in one of their many guided hikes or programs. Enjoy an evening walk or hike at some of Madison's other nature trails such as The Heritage Trail and Hatcher Hill or walk our beautiful riverfront.

Visit Every Madison Historic Site and Museum
There's the Schroeder Saddletree Factory, Dr. Hutchings Office and Museum, Jefferson County History Center, Madison Railroad Museum and Historic Caboose, Judge Jeremiah Sullivan House, Francis Costigan House, Masonic Schofield House, Lanier Mansion State Historic Site, Shrewsbury-Windle House, and much more! If you try to visit every site and museum, you'll never get bored.
9.   Spend a Night or Two in Indiana's Music City
Planning a vacation/staycation at least once a month in Indiana's Music City is good for the soul. Whether you enjoy the sound of soulful voices or the horns of a brass band, Madison has something for everyone. Follow our social media or website for weekly posts where you'll find anywhere from 5 to 8 venues a week serving up talented artists amongst all our flavorful fares. You'll also enjoy street musicians playing regularly on weekends and live lunches at Lytle Park if you come in early on Fridays. Oh, and don't forget to check out our big music festivals too.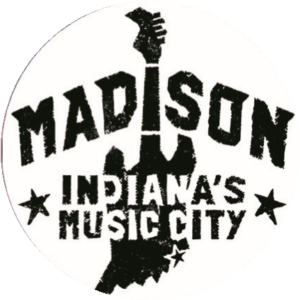 10.   Take a Creative Class or Attend a Retreat
Join Little Golden Fox's Creative Director, Cara Fox for a variety of crafting classes in beautiful, downtown historic Madison, IN. Including a Mosaic Pumpkin Workshop on August 12th and a Ceramic Christmas Tree Painting Class on August 27th. Learn more about Little Golden Fox and the many creative classes offered year-round.

11.   Walk/Ride and Learn in Our Historic Downtown
Enjoy our walkable downtown, or if you prefer, rent a golf cart, and learn about what makes Madison – Madison. Stop at the Visitors Center and grab one or all the self-guided walking brochures or download the free PocketSights GPS Tour App and search Madison. If you're in town on the first or third Saturday meet at the Broadway Fountain for a guided architectural tour to learn more about Madison's unique National Historic Landmark District. This guided tour will explore the stories, styles, and history of Madison's downtown.
12.  BBQ and Blues on the River
Enjoy the smokey aroma of barbecue and the sounds of blues music on Madison's historic riverfront and bicentennial Park. The 21st Madison Ribberfest BBQ & Blues festival will host nationally known artists such as Tower of Power, North Mississippi Allstars, The Blood Brothers, Victor Wainwright & The Train and more. The Indiana State Barbecue Cook-off sanctioned by the Kansas City Barbecue Society (KCBS) occurs, as well as the amateur Backyard BBQ Blast and Kidz-Q competitions. Ribs, Food trucks and more – fun for the entire family.
13. Take a River Tour Full of Wildlife
You are bound to walk away with a smile on your face and memories of laughter when you book a tour with Rockin Thunder River Tours on the mighty Ohio River. Rockin Thunder River Tours is full of history and fun. There are three different tours: the scenic river tour, midweek lunch excursion, and the 2-day Kentucky river adventure. Seeing wildlife is a regular occurrence on any of the three tours offered. It's recommended to BOOK early!

14.  Catch a Look at The American Countess Steamboat
Take a stroll on Madison, Indiana's beautiful riverfront and enjoy the sights of the American Countess Steamboat docked on our shores, August 9th and 21st. This beautiful vessel brings such nostalgic feelings to the olden days, and a great place for selfies! See the remainder of the schedule on our calendar here.
15.  See a Stunning View of Madison
If you're looking for a place to take a beautiful picture of Madison, walk along the Milton Madison Bridge from Madison to Milton, Kentucky and back. You can capture beautiful photos on the bridge. At this perspective it is just like standing right on top of the middle of the Ohio River. Find stunning views of Madison also at the overlook at Clifty Inn in Clifty Falls State Park. Lastly, the only place to see three bends in the Ohio River is at the Point at Historic Hanover College, drive through the scenic campus to this spot.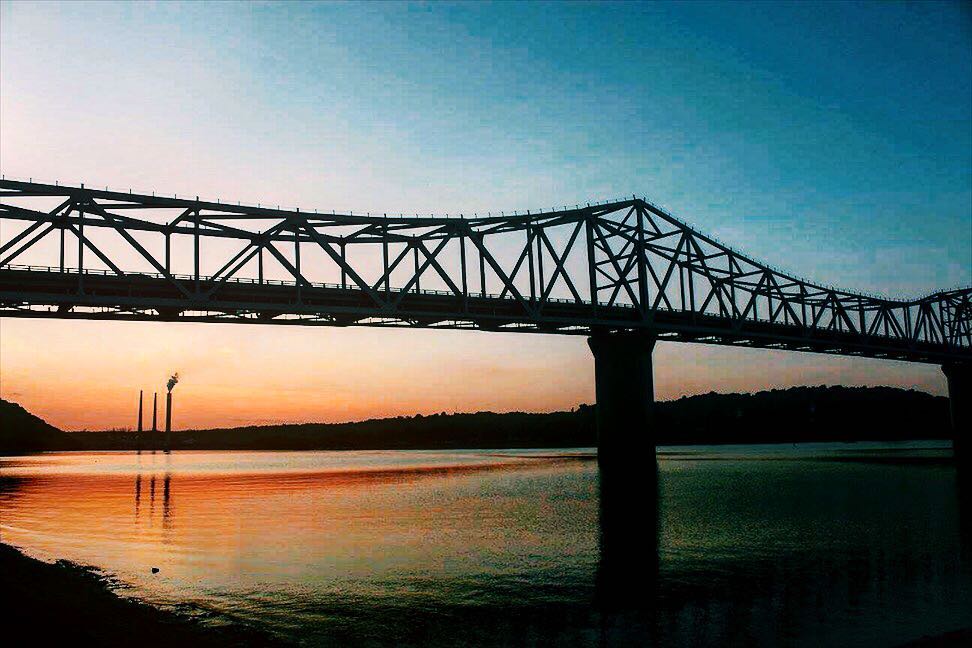 16.  Shop til you Drop
Shop til you Drop with a Main Street full of Specialty Shops including Boutiques, Home Décor, Books, Soaps, Olives Oils, Toys and more. You'll get a BIG dose of retail therapy in our fabulous small town.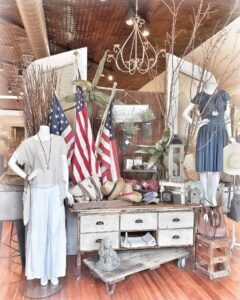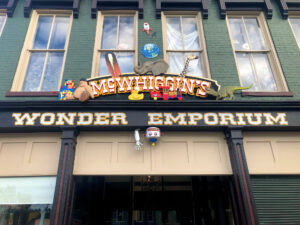 .
Sprinkle in more MUST-SEES & DOS in Madison with this list or find an itinerary that suits you!