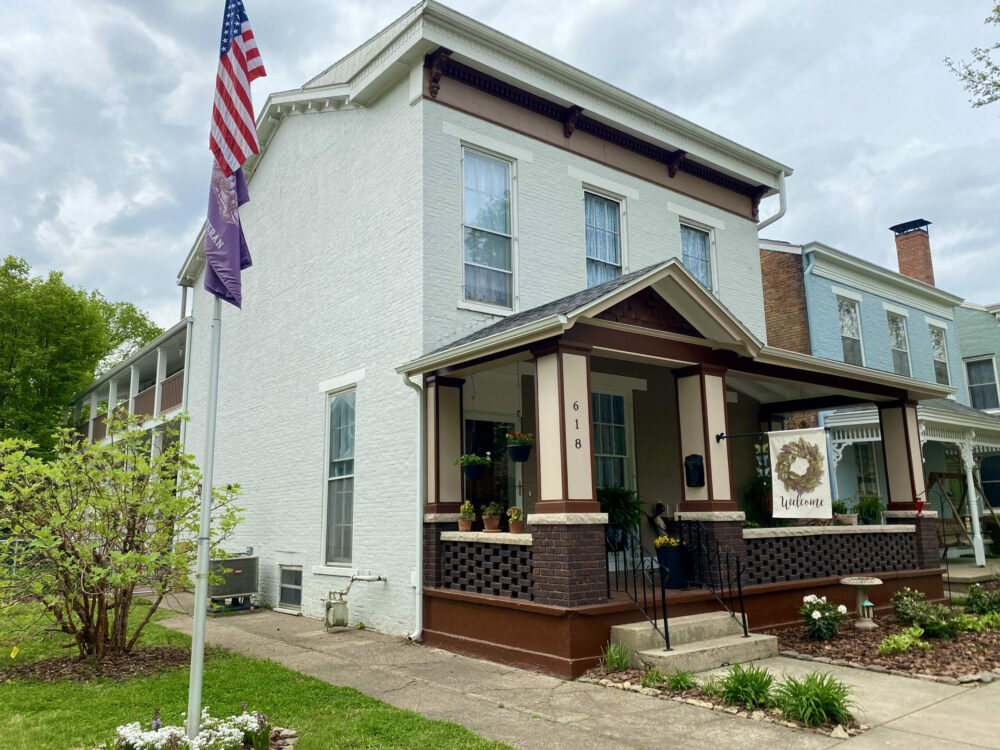 Your Home Away from Home at The Butterfly House Bed & Breakfast
I have never been to a bed and breakfast, but if I ever was to stay at one The Butterfly House Bed and Breakfast would be my first choice! After I toured their stunning rooms and endless amenities, I am positive this will be the perfect home away from home on your next visit to Madison.
The building was first bought in October 2021 by Paul and Teresa Walters. This labor of love that they have built over the years was now able become a business.
However, before Paul and Teresa could open, they needed to finish many renovations inside and outside, repairing and painting their new historic home. This includes redoing the whole backside of the home, landscaping and all. After several months, they were finally able to accept guests in March of 2022 and since then have stayed quite full.
Paul and Teresa do not look at The Butterfly House B&B as a business. Instead, they invite people to come and stay like house guests.
Amenities Galore
Paul and Teresa have their own delicate touch and treat their guests like family.  They start off by giving their guests a personal greeting, with a tour of the home, followed by questions.
During your tour you will be able to view the dining room, many porches, outdoor staircase, and their many beautiful bedrooms. There is even a small library where you can take a book if you would like and leave a small donation to continue the library!
Breakfast is the most important meal of the day, and a big part of your stay at The Butterfly House! Every morning, the table is set with more than enough food presented on different and unique China.
You will never go hungry, Paul and Teresa stock their dining room with baked goods, candy, and grab and go food. There is also a coffee bar, water, and other amenities.
Each bedroom has a private bathroom with tapestries decorating the walls, fully supplied with plenty of towels and a lighted makeup mirror. Each room also has temperature control and a noise machine to provide maximum comfort. Some of the beds provided are even adjustable!
Want to surprise your loved ones while staying? Paul and Teresa would love to add to your experience, they can arrange for flowers or candy to be put in the room or provide a wine service in the dining room.
It is their priority to provide the best experience possible for you as well as making themselves available throughout the stay.
Paul and Teresa love being in Madison, "The community has embraced us and has been so helpful," said Teresa. They try to return the hospitality by staying informed to direct guests towards something that can meet their needs, including providing a pamphlet in the guests' rooms about places to go in Madison.
If you didn't know, Madison is a mecca for murals, Paul and Teresa have plans to add a special mural on the side of their building.
Come stay at your home away from home and book The Butterfly House Bed and Breakfast today! Learn more or book by clicking here.
By Lydia L. Goebel – Guest Blogger