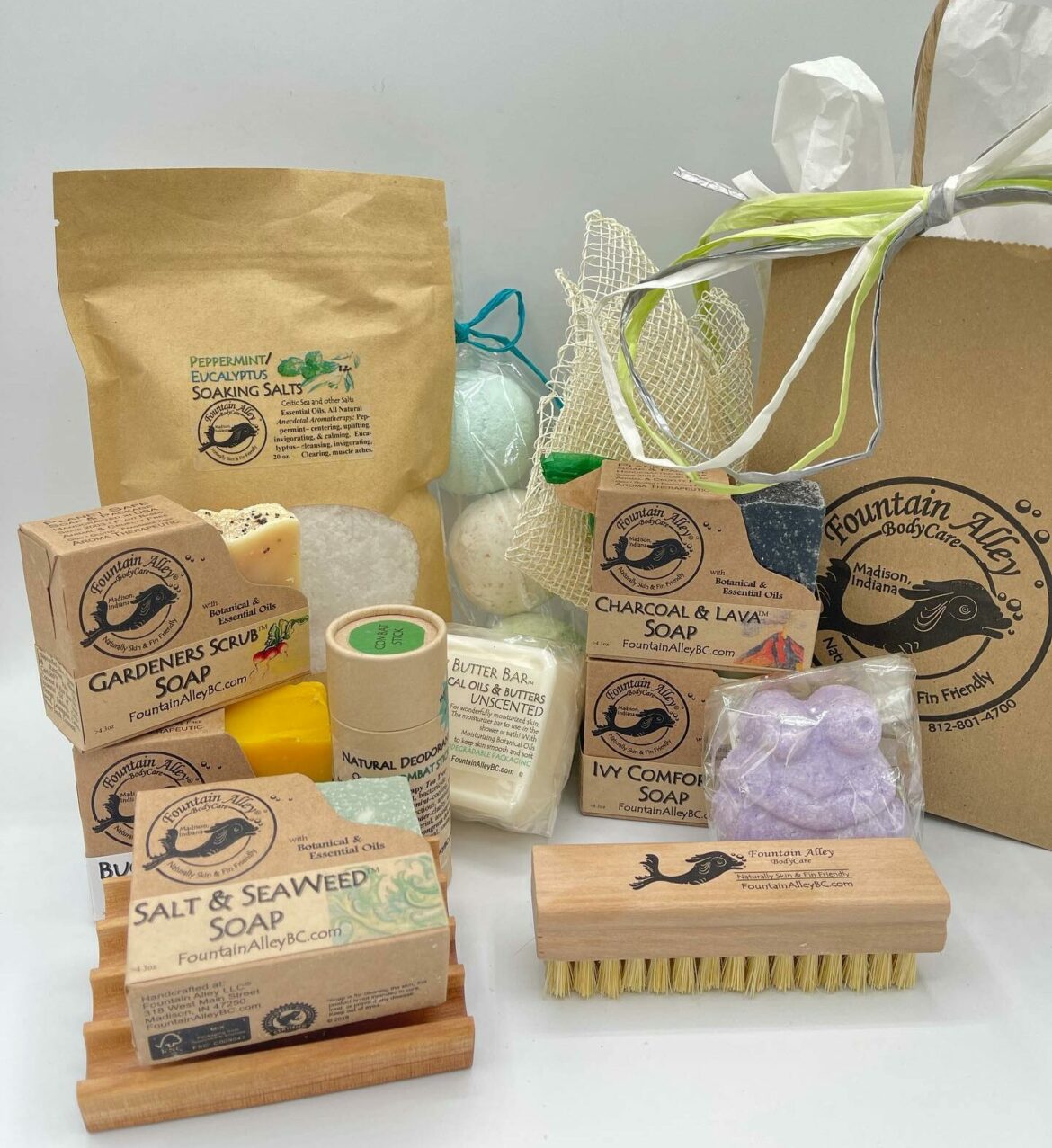 Naturally Clean!
When it comes to saving the planet, I'm all about doing what I can to help. Fountain Alley BodyCare is a perfect way to do that, with handmade body care products that are completely natural, vegan (or beegan), and most packaging is biodegradable and organic, you'll be feeling fresh and protecting the earth.
You would be amazed by how quickly a simple question can turn into something much bigger. In 2003, Sonia Folkner and a friend were making bread when the question was posed – "have you ever made soap before?" And thus, the pair launched Fountain Alley.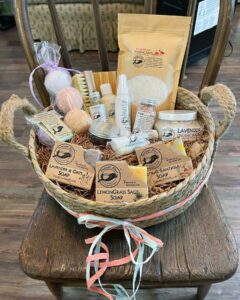 Becoming a Main Street Business
They decided to start collaborating with local bed and breakfasts but didn't stop there. The Folkner's hosted a booth at Madison Farmer's Market for many years. Folkner started their shop on Main Street in 2009.
I remember walking in Fountain Alley for the first time. It smelled SO good. With the many scents to choose from I knew that I could find something for everyone in my family.
Folkner's mission is to offer all natural products especially when it comes to artificial fragrances. She wants to make a truly natural and affordable product.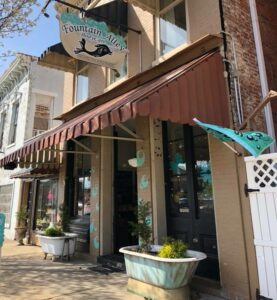 All Natural Products
All the ingredients are organic and vegan. What is not vegan is beegan, which means it has honey or beeswax in it. This is only 10% of the products at most.
Some of the ingredients come from their family farm, and over 99% of the ingredients are sourced in the USA. The other one percent is to help your pockets.
Everything is scented naturally and many of the essential oils serve a specific purpose, for example, lavender is used for calming effects. Their own brand of essential oils is super high-grade. Learning about these essential oils is a part of your experience here at Fountain Alley.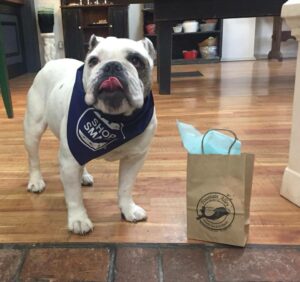 Fountain Alley has over 150 products w/ 50+ being essential oil soaps.
Their other products include, but are not limited to, lotions, a full facial line, lip balms, a baby line, dog soap, bug repellant, sugar scrubs, and a new shampoo bar. There are also some fall favorites available now including Warm Chai Tea & Pumpkin Spice soaps.
All of the packaging is as biodegradable as it can be. Folkner prides herself on not only having lovely products, but also having products that are good for the environment. "Natural Skin & Fin Friendly" is their slogan.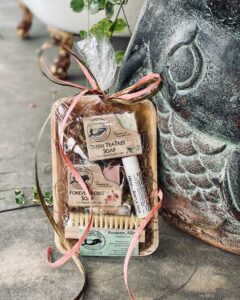 Coming Soon – Monarch Waystation
Folkner's mission is applicable to all creatures, Fountain Alley is doing what they can in regards to the endangerment of Monarch butterflies as well! Widespread adoption of herbicide-resistant corn and soybeans has resulted in the loss of more than 100 million acres of monarch habitat in recent years. In the next few months Fountain Alley will have finalized a Monarch Waystation, a butterfly and pollinator habitat to draw Monarchs, that includes the milkweed plant, a vital host plant for larvae and an energy source for adults.
On your next trip to Madison don't forget to stop by to check out this clean spot, and if you are unable to make it browse Fountain Alley BodyCare's website! Make sure to look for the claw foot tub and bubbles!
By Lydia L. Goebel – Guest Blogger